Open Daily
Saturday - Thursday: 9 am - 5 pm
Friday: 9 am - 7 pm
See cabin check-in information below for details.
Open daily year round, Cooksburg Dry Goods Gift Shoppe is our quaint, woodland-themed gift shop located on River Road in beautiful Cook Forest State Park at 115 Riverside Drive, Cooksburg, PA 1217.
Our log cabin shop has unique gifts for hard to buy for friends and family. We feature home décor with seasonal tableware, fragrant candles, unique artwork and linens, pottery, baskets, trays and much more! Check out our bountiful selection of children's books, puzzles, and woodland toys including a variety of puppets to spark any child's imagination! Pick up basic camping supplies like charcoal, lighter fluid, citronella candles, and bug spray. Gift certificates also available for the store, our cabins, Cooksburg Cafe or Pale Whale Canoe Fleet - just give us a call at 800-680-0160 or stop in to see us.
Cabin Check-In Information
Cooksburg Dry Goods is also where guests of Cook Riverside Cabins, Fair Winds in the Forest Cabins & Lodge and Whispering Oaks Cabins check-in. If you are arriving after the store closes for the day, please just give us a call at 800-680-0160 prior to arrival. If we do not hear from you, we will place your key in an envelope with your name and cabin number on the front door here at the Cooksburg Dry Goods Gift Shoppe. Come in the following morning to finalize your check-in. Store hours change throughout the year.
While your are here, make reservations, pick up your keys, or pick up brochures for area attractions including Cook Forest State Park maps and Cook Forest Sawmill Center for the Arts brochures with events and theater schedule.  Take your post cards next door to the Cooksburg U.S. Post Office for easy mailing!

Don't forget to stop by for your river essentials before you head to the Pale Whale Canoe Fleet for your trip on the Clarion River – we have Pale Whale swag, water shoes, dry bags, sunscreen, drinks, snacks, fishing worms and much more!
Closed Easter, Thanksgiving, and Christmas. Hours change seasonally.
Employment: if you would like to apply for a job as a clerk at Cooksburg Dry Goods, please stop by and fill out an application. Must be at least 18 to apply for a store clerk position. You can also fill out applications for our other businesses including Pale Whale Canoe Fleet, Cooksburg Cafe, Parker's Indian Trading Post, and for our cabin cleaning crew (Fair Winds, Cook Riverside, and Whispering Oaks Cabins).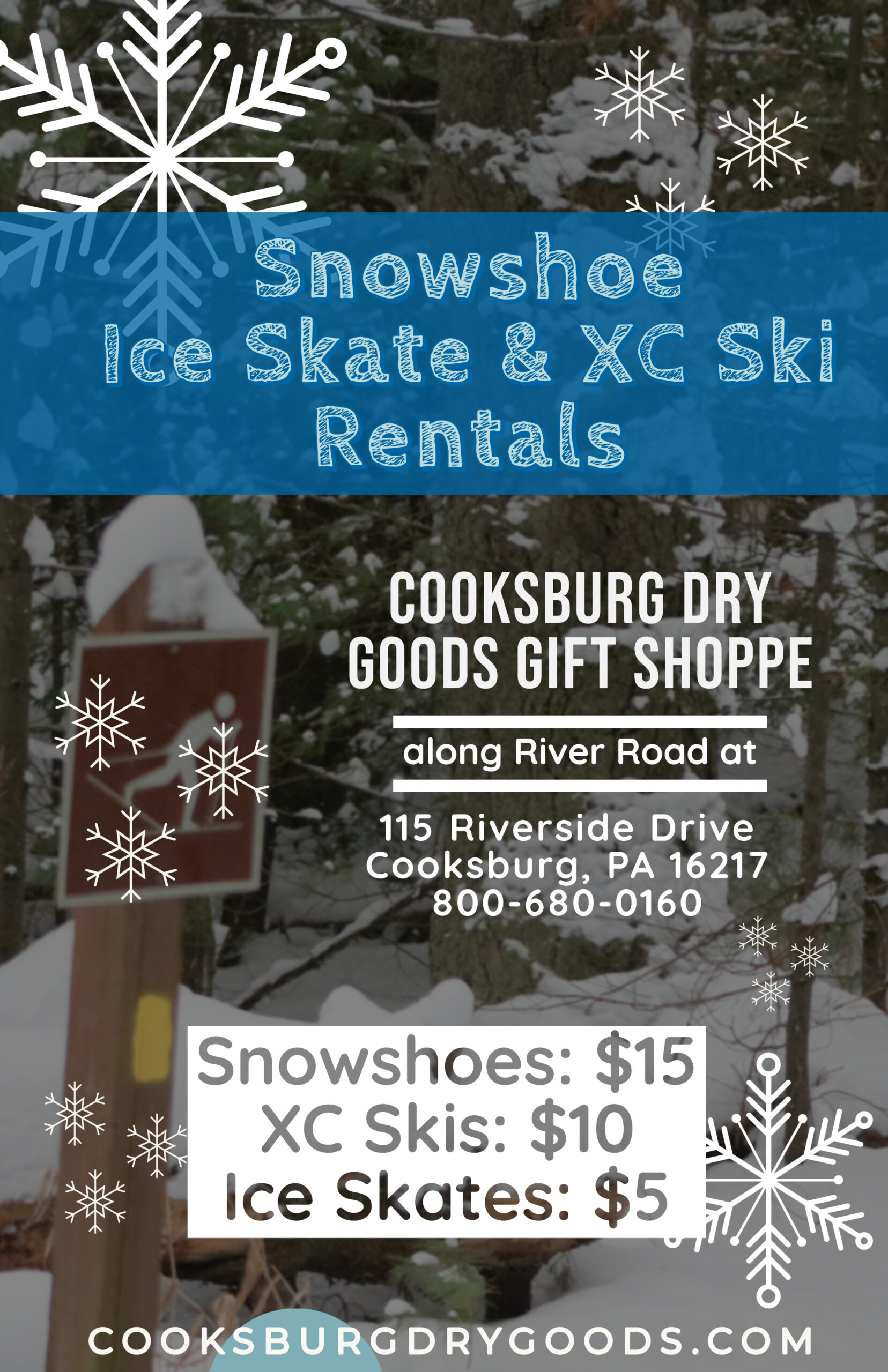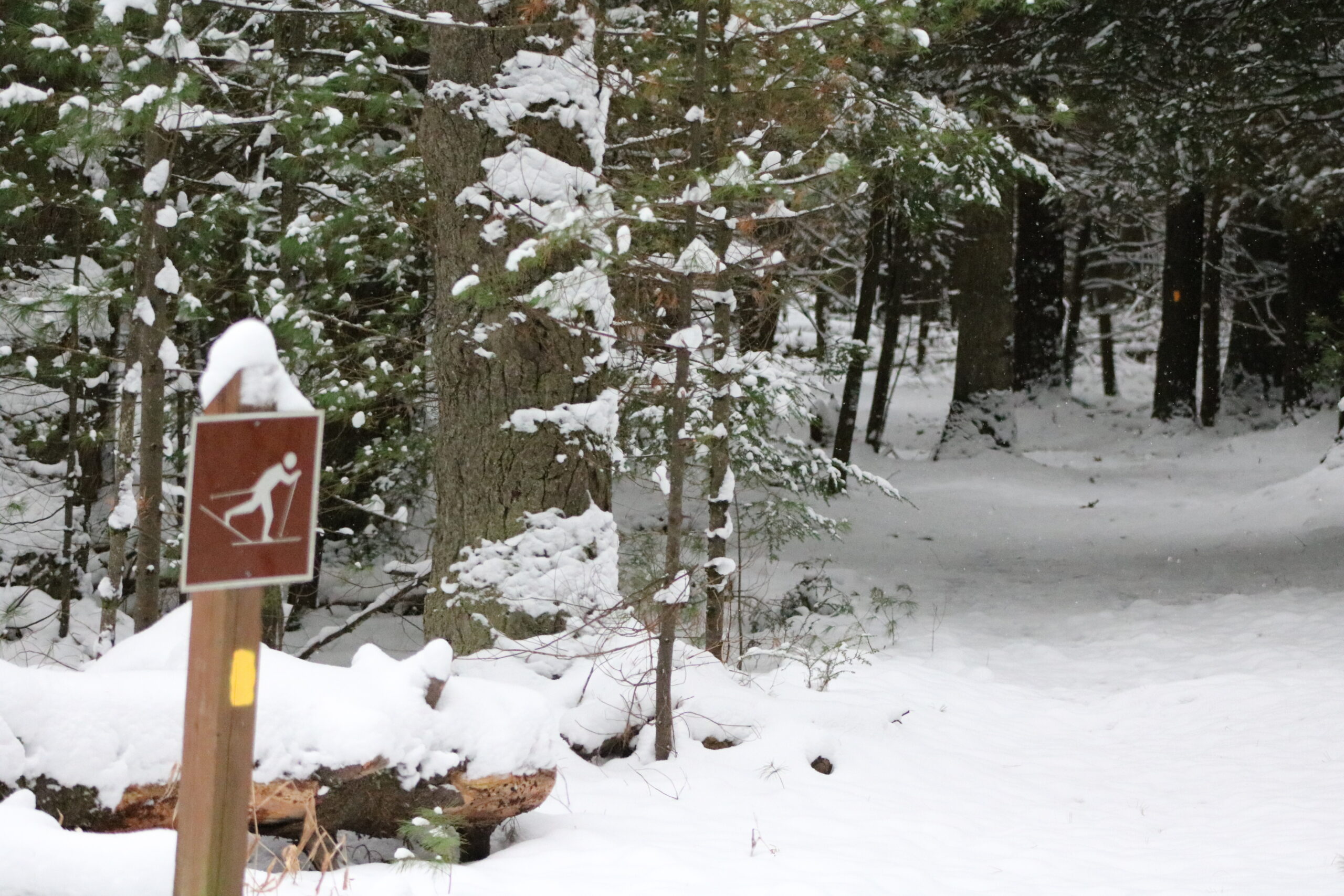 Don't miss the 2024 Cook Forest Gingerbread Tour November 1 - 3! Prepare you holiday shopping list and make your reservations early. This annual event features a variety small businesses from Cook Forest State Park to Historic Brookville with unique gift ideas.
Need accommodations? Check out CookForestCabins.com for cabin, cottage, and vacation home rentals!